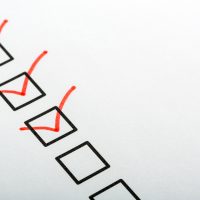 In a highly contested republican race for the 81st district of the Michigan House of Representatives, Gary Eisen has won his party's nomination by less than two dozen votes. With all precincts reporting, Eisen edged out Kenneth Nicholl by 23 votes last night in the state house district currently represented by term limited Dan Lauwers. For much of the night. Eisen, Nichol and Eric Stocker were in a virtual three-way tie. Eisen will face Democrat Joshua Rivard in November.
For the U.S. House of Representatives, Kimbery Bizon has won the democratic nomination in the 10th Congressional District. Bizon edged out Frank Accivetti and Michael McCarthy – earning her a chance to take on incumbent republican congressman Paul Mitchell in November.
Several millage proposals were decided last night as well. Voters overwhelmingly approved the St. Clair County wide Senior Citizens Millage. Port Huron Schools and the Croswell Lexington Community School District both renewed non-homestead property tax millages. An operating millage was green-lighted in the Brown City School District. The Sanilac District Libray Millage also got the OK from voters last night.
St. Clair County Community College didn't fare nearly as well with their millage asking. Voters approved a millage renewal of one-half mill to fund college operations but turned down a millage rate increase of one-half mill, for facility improvements. In a statement to WPHM, SC4 says they are grateful for those who continue to support the college.