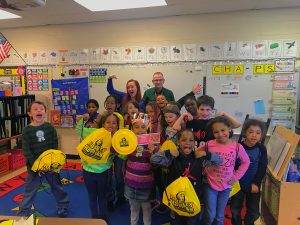 Congratulations to our Class of the Month Mrs. Taylor's 1st Grade Class at Cleveland Elementary!                Jealous? Want to be the next Class of the Month? Click HERE!
Have a submission for Edible Bravery? Tell Conrad & Kacie your idea by clicking HERE!
Get to know your award winning co-hosts! Check out their station profiles.