Every Wednesday at 7:45 am, Conrad & Kacie will try something new! If you want Conrad & Kacie to try something weird YOU like then click on the post below and comment your wonky combo!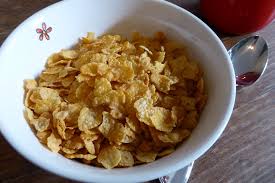 Today, Conrad & Kacie had to push their breakfast boundaries. Jason Mikolayek from sales, even though Conrad & Kacie did not like the last idea from him, suggested corn flakes and orange juice. Conrad and Kacie are always looking for more Edible Bravery submissions, send yours in today and add the WBTI official snapchat (wbti96.9) Facebook page, or Twitter (@96point9wbti)!
Send in a submission by clicking HERE.
Watch the Live Trial!
Edible Bravery! Corn flakes and orange juice ???????? Comment your submissions!

Posted by 96.9 WBTI on Wednesday, October 25, 2017