Every Wednesday at 7:45 am,

Conrad & Kacie

will try something new! If you want

Conrad & Kacie

to try something weird YOU like then click on the post below and comment your wonky combo!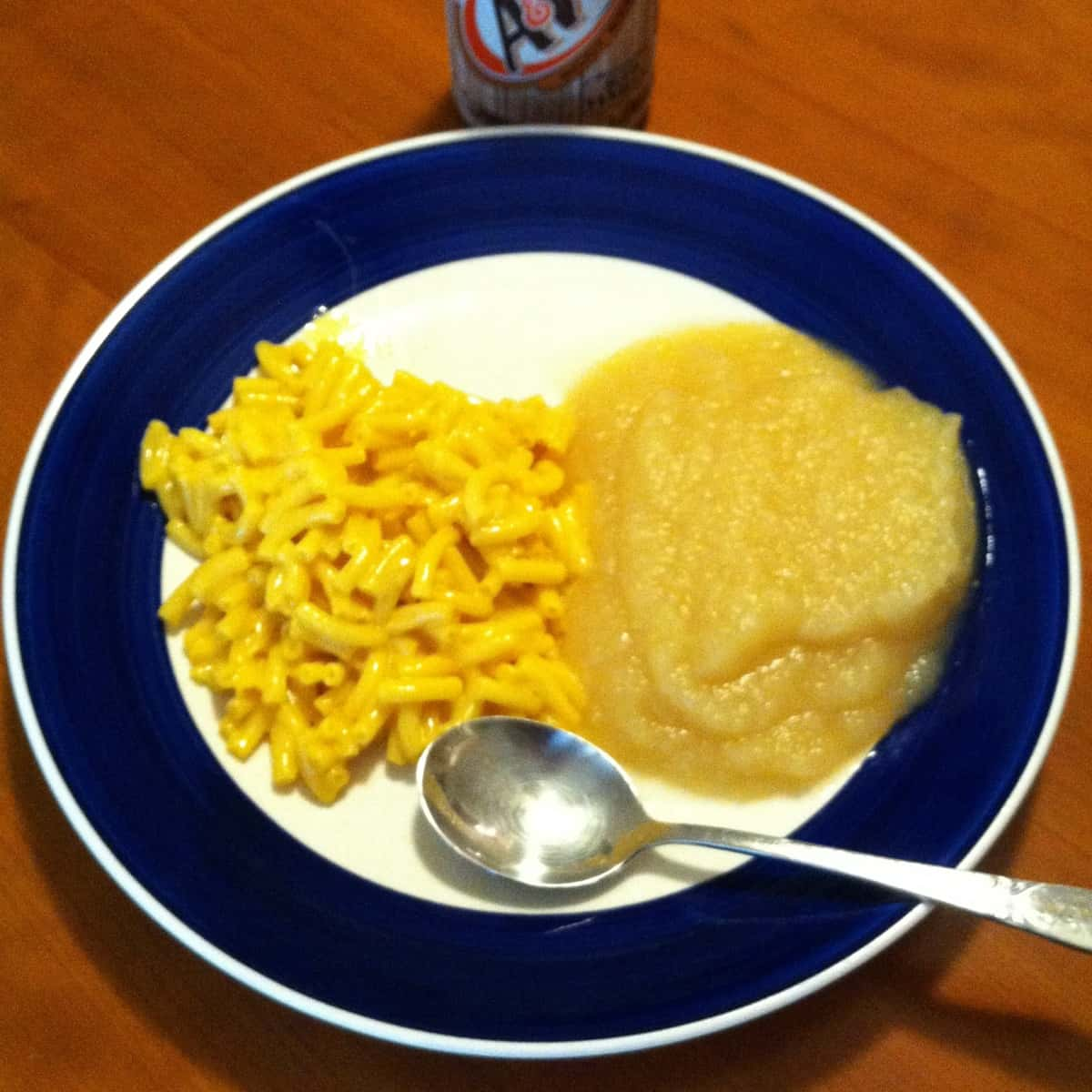 Today, Conrad & Kacie are trying something they love with something you wouldn't think to mix together. Mac n' cheese and applesauce. This idea came from Monica Salvatore from Croswell. Conrad and Kacie are always looking for more Edible Bravery submissions, send yours in today!
Send in a submission by clicking HERE.
Watch the Live Trial!
Another Edible Bravery! Monica Salvatore from Croswell. They tried, mac n cheese with applesauce. Sweet and cheesy? Submit your idea through this link! https://www.wbti.com/edible-bravery/

Posted by 96.9 WBTI on Wednesday, November 1, 2017
Instructions:
Sauce:
1-2 cup of cheddar cheese

1/2 cup of Parmesan cheese

2 tbsp garlic (minced or powder)

1 tsp garlic salt

2 tbsp of pepper

dash of cayenne pepper

 2 tbsp of butter

1/2 cup of milk (Optional: replace butter and milk with 1/2 cup of low fat PLAIN greek yogurt as a healthier alternative.)

1 egg (nix the egg if you don't want to have baked mac)
2 cups of uncooked macaroni
If you want to try it with applesauce, use 1/2 cup of traditional applesauce.
Directions:
Bring a pot of water to boil and preheat your oven to 400° (If you would like to make baked macaroni)
When water is to a boil, add a dash of salt before dumping pasta in. Cook till soft (DON'T OVER COOK.)
While pasta is draining (be sure you also rinse the noodles, this allows the starch to rinse off and the pasta can soak in more sauce during baking for flavor,) begin melting the butter and add the milk into the pot you used to cook the macaroni. Bring milk and butter to a simmer. (If you are using the greek yogurt, skip this step and add yogurt after noodles are placed back in the pot.)  Add pasta back. Slowly add the cheese (leaving some for sprinkling on top just before baking.) Add the spices, don't skip! Stir well.
Turn the heat off, then crack and egg and stir well. Dump EVERYTHING into a grease casserole dish. Sprinkle cheese on top!
Bake at 400° for 15 – 20 minutes.
Add optional toppings, enjoy!
Additional Topping Ideas:
applesauce
sour cream
shredded cheese
ground beef
green onions
black beans
bread cumbs (should be baked on top.)
Did you give this try? Let us know!