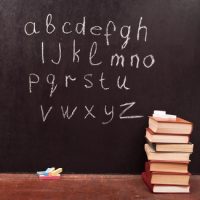 Some major shakeups last night in the makeup of area boards of education. In the Port Huron Area School District, two challengers were able to secure a victory over two incumbent board members. Laurie Oldford and Joe Bixler were the top two vote-getters in the district, displacing current board members Jeff Stout and Rhonda Ryan.
In the Marysville School District, two current board members, David Schmarrow and Kevin Palmetter, were re-elected with newcomers Michelle Kut and Ben Lasher also earning spots on the Marysville board.
For St. Clair County Community College board of trustees, challengers Amy Holmes and Marcia Robbins will successful last night in their bid to sit on the local community college's board. They will take the place of incumbent John Odgen who was unsuccessful yesterday, and Deborah Bourgois who did not run for re-election.