It's the last Furry Friday of the Summer!
Meet Miss Lady!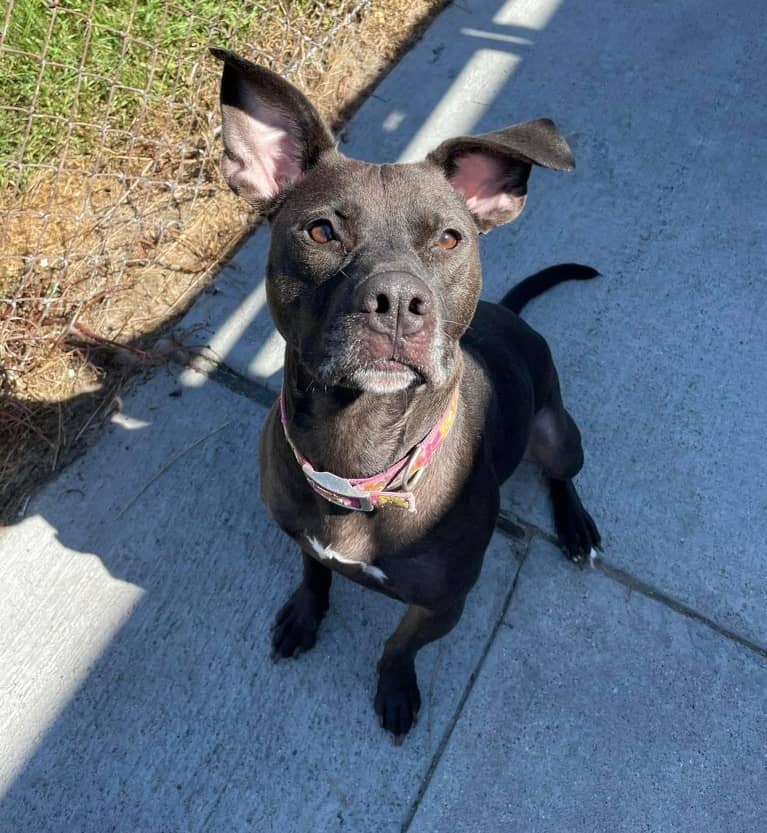 The St. Clair County Animal Control wants you to meet Miss Lady! This American Staffordshire mix is about two years old. She has really found her personality racing with other dogs here in the Animal Control's play yard! Miss Lady would do great with other dogs and most likely with kids, as well. She can be a little shy with new people at first, but once she gets used to you the timidness turns into kisses. Her spay procedure is currently pending, so she's not even on the Animal Control website yet; you're getting the inside scoop on Furry Friday! Schedule a visit today!
Cat adoptions at $75 and dog adoptions are $120! All adoptions come with updated shots, spaying/neutering, licensing, and microchipping.
Volunteer, foster, or make an appointment today! Call the St. Clair County Animal Control at (810) 984-3155 or visit them on Facebook!
Furry Friday is sponsored by the Black River Veterinary Clinic.