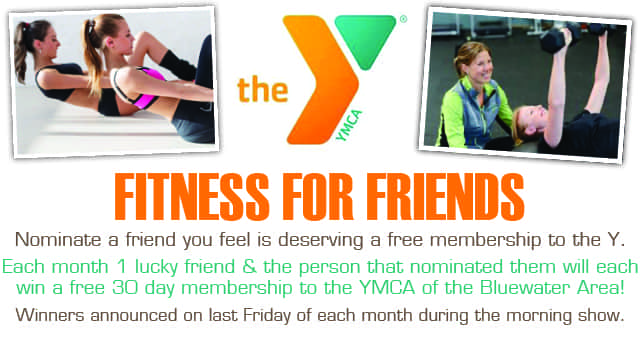 Enter to win at wbti.com
Entries consist of name, email, phone number, friendss name, email and number.
Anyone can nominate anyone.
Monthly (on the last Friday of each month) prize winner receives a 30 Blue Water YMCA membership.
Winners concede to being featured on 96.9 WBTI, and on wbti.com for an entire month.
No purchase required.
One entry, per person.
You can only win one prize during this contest.
Prizes have no cash value.
Must be 18 to enter.
No purchase necessary. Void where prohibited. All federal, state, and local regulations apply.
96.9 WBTI management has final say in contesting decisions.
Contest rules are available at the 96.9 WBTI studios, and on WBTI.COM.
Rules are subject to change at anytime and without notice.