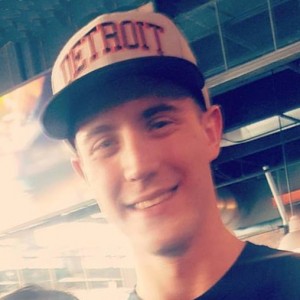 When are you on the air?
Saturday 7pm to Midnight
Sunday 4pm to 8pm
Monday 6pm to Midnight
Tuesday 6pm to Midnight
What do you like when you're not on the air?
Sports consumes an unhealthy amount of my time. I am also a bit of a workaholic; so the rest is spent working or with my friends.
Are you from Port Huron?
Nope, I grew up on the west side in Grand Rapids. Proud to be from "Beer City" USA. I like beer.
Do you live in Port Huron?
I do not.
What's your favorite spot to hang out in Port Huron?
Inside the WBTI studio, I love what I do.
What's your relationship status?
Sorry ladies, I am taken.
Who are your favorite artists on WBTI?
The John's. Legend and Mayer.
What's the best part about working on WBTI?
Seeing the hard work pay off and loving what I do.
And, the worst?
Really haven't found one yet.
If you weren't in radio, what would you do for a living?
Sports management, coaching or teaching.
How long have you been in radio?
This is actually my third job in radio, its been about 4 years now dating back to my college DJ days.
What is your spirit animal?
Ben "Cobra" Coburn
Would you sky dive?
Not even a chance. Me and heights do not mix. I enjoy my time on solid ground
What's your favorite color?
Black, blue or gray. Just about everything I own is a variation of one of those three colors. In that order.
Who pays on the first date?
Me.
When was the last time you stayed up all night?
It's been quite sometime since my days in college.
Have you ever seen a ghost?
No but I really want this to happen. Who can make this happen?
If you had to live off one food, what would it be?
Pizza, no question. All day, Everyday.
Anything else?
Don't miss SATURDAY NIGHT ON DEMAND! Every Saturday from 7pm to Midnight!