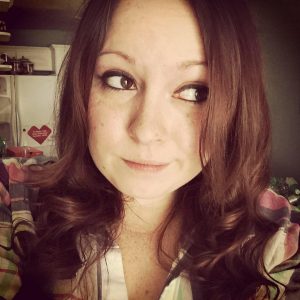 When are you on the air?
Mornings with Conrad Reed 5:30 a.m. to 9:00 a.m. and 9 a.m. to Noon
What do you like to do when you're not on the air?
I love to read, listen/collect vinyl, and watch T.V.. I pretty much watch everything under the sun.
Are you from Port Huron?
I am actually from Clawson, which is a small city in the Detroit area.
Do you live in Port Huron now?
Not at the moment, but you better believe I will be moving out here soon!
What's your favorite spot to hang out in Port Huron?
I love hanging out at The Raven, and also Casey's. I'm obsessed with the Casey bread!
Who are your favorite artists on WBTI?
Chainsmokers, Taylor Swift, Ed Sheeran, Lady Gaga, James Arthur
What's the best part about working on WBTI?
I get to play music and chat with listeners about what's happening now.
And, the worst?
Waking up at crazy early hours!
If you weren't in radio, what would you do for a living? 
I'd probably be doing something that involves books and writing.
How long have you been in radio?
Two years now
What is your spirit animal?
An owl. I'm definitely a night person.
Would you sky dive?
Yes!! It's at the top of my bucket list.
What's your favorite color?
Blue
Who pays on the first date?
I'm old school, the guy should pay on the first date. But after that it's anyone's game.
When was the last time you stayed up all night?
I honestly can't remember the last time I stayed up all night. But it had to be a couple of years ago. In my younger days.
Have you ever seen a ghost?
I've never seen a ghost, but I've definitely felt one. My room growing up was haunted, and weird things used to happen all the time!
If you had to live off one food, what would it be?
Mashed potatoes. I can't get enough mashed potatoes.
Anything else?
If you want someone to officiate your wedding, give me a call! I'm ordained, and have married a few different couples.