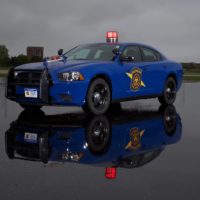 Four have died, including a Croswell woman, after attending this past weekend's Faster Horses country music festival at the Michigan International Speedway.
According to the Michigan State Police, 30 year old Melissa Havens was found dead Saturday morning of undisclosed causes. Detectives are asking festival goers for information about a man that was with her prior to her death. Authorities described him as a Black man in his 30s with short, black hair and a short beard and wearing a gray, hooded sweatshirt. Those with information can call the Michigan State Police at 734-819-8192.
Three other men died unrelated during the festival when their bodies were found in a travel trailer. Investigators say it appears the men died from carbon monoxide poisoning.