It's another Furry Friday!
Meet Ghost!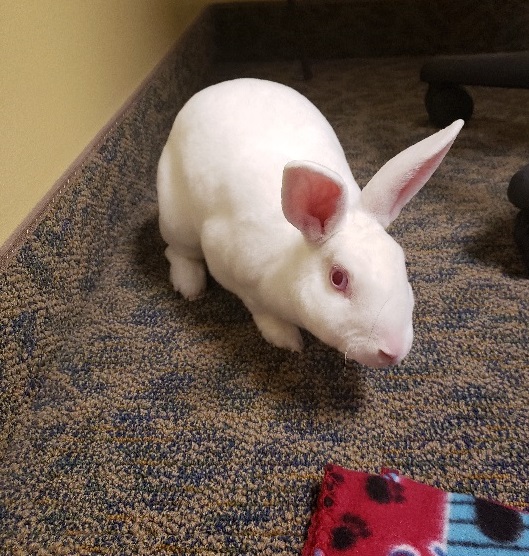 The St. Clair County Animal Control brought in Ghost this morning! He's a juvenile albino rabbit who loves to be cuddled in a blanket. We've learned from the Animal Control that bunnies communicate with their ears, so judging from that we think Ghost was happy and curious while hopping around the studio. Also, rabbit adoptions are typically less that $50! If you think he looks soft in our Facebook Live video, just wait until you meet Ghost for yourself!
Cat adoptions are $75 and Dog adoptions are $120.
Make an appointment today! Call the St. Clair County Animal Control at (810) 984-3155 or message them on Facebook!