It's Furry Friday!
Meet Coconut!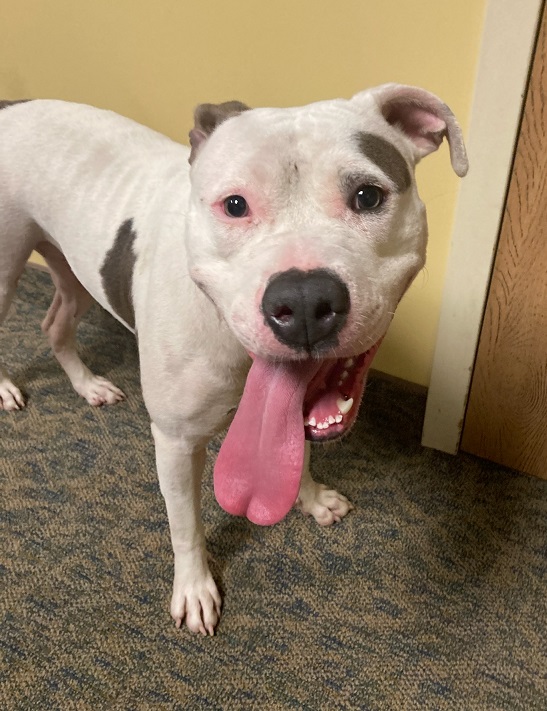 The St. Clair County Animal Control brought in Coconut for us to meet today! She a young Pitbull Mix (around three years old) who will drown you in kisses. While she doesn't know her own strength on a leash, she will sit and shake for treats! As she can be a bit rambunctious, Coconut would thrive in a big yard and might want to be in a household without smaller children. Check out her Facebook Live video below!
Cat adoptions are now only $50! Dog adoptions are still $120.
Make an appointment today! Call the St. Clair County Animal Control at (810) 984-3155 or message them on Facebook!