What a beautiful Furry Friday!
Meet Joey, Cliff, and Jessie!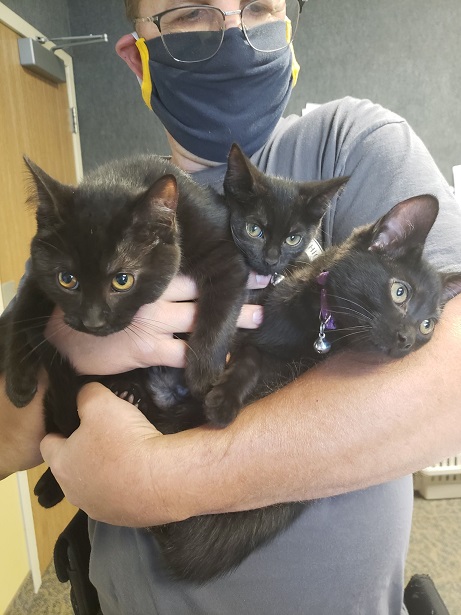 The St. Clair County Animal Control introduced us to a trio of 16-week old black kittens this morning! Joey (no collar) was a bit timid, content to check out everything from afar from behind our chairs, while Cliff (green collar) boldly explored and Jessie (purple collar) just wanted to play! These three little boys all loved being held if you could manage to catch them though! Check out their FB Live video below!
Cat adoptions at $75 and dog adoptions are $120! All adoptions come with updated shots, spaying/neutering, licensing, and microchipping.
The Animal Control is currently at capacity. If you're interest in fostering pets, please contact them for more information!
Make an appointment today! Call the St. Clair County Animal Control at (810) 984-3155 or visit them on Facebook!
Furry Friday is sponsored by the Black River Veterinary Clinic.