It's the Furry Friday of Boat Week!
Meet Cucumber & Pizza Girl!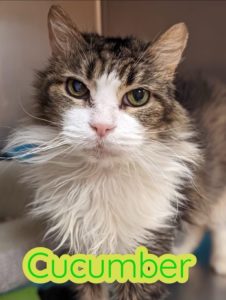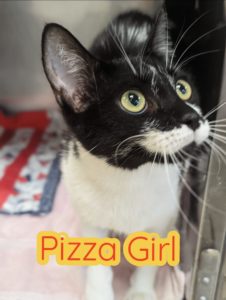 The St. Clair County Animal Control wants you to meet Cucumber & Pizza Girl! Cucumber is a 9 year old loveable senior who always looks vaguely disheveled, but he has many more years of love to give. He loves soft petting and doesn't mind some stealth attempts at brushing. He is their longest cat resident and could really use a home of his own. Pizza Girl (which came from "Pete's a Girl" because they originally thought she was a boy) is a goofy girl ready to deliver snuggles and playtime whenever you need it! Who doesn't crave a little Pizza! Go see them in the Cat Room today!
ALL ADOPTIONS ARE JUST $25 FOR THE EMPTY THE SHELTERS EVENT! Adoptions come with updated shots, spaying/neutering, licensing, and microchipping.
Make an appointment today! Call the St. Clair County Animal Control at (810) 984-3155 or visit them on Facebook!
Furry Friday is sponsored by the Black River Veterinary Clinic.