It's an adorable Furry Friday!
Meet Mackenzie!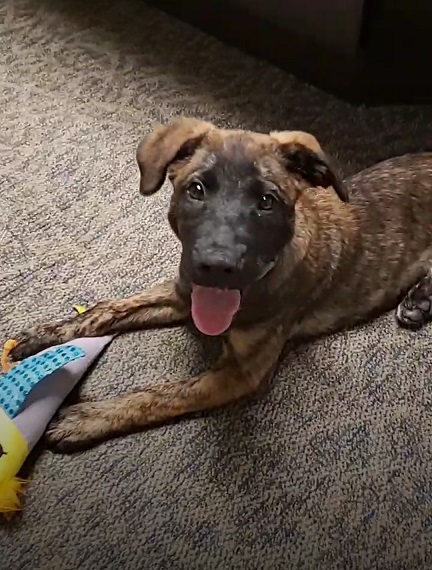 The St. Clair County Animal Control introduced us to Mackenzie, a 4-5 months old mix breed! She's the typical puppy in that she loves toys, running around, and exploring! Mackenzie has energy to spare and we think she's going to get to be a big dog, so she'll need a home big enough to accommodate that. But otherwise, we think Mackenzie could flourish almost anywhere with anyone, even with dog-savvy cats! Check out her FB Live video below!
Cat adoptions at $75 and dog adoptions are $120! All adoptions come with updated shots, spaying/neutering, licensing, and microchipping.
The Animal Control is currently at capacity. If you're interest in fostering pets, please contact them for more information!
Make an appointment today! Call the St. Clair County Animal Control at (810) 984-3155 or visit them on Facebook!
Furry Friday is sponsored by the Black River Veterinary Clinic.