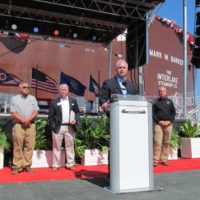 The first US freighter to be built in over 35 years was formally christened this week. Interlake Steamship Company's Mark W. Barker is the newest, most efficient, and most maneuverable vessel on the Great Lakes. During a media tour Wednesday, Interlake Vice President of Marketing and Marine Traffic Brenden O'Connor says the Mark W. Barker has been in the works for several years.
"We started discussions with the principal partner Cargill back in 2015," said O'Connor. He says the vessel was designed with salt in mind, a commodity that has traditionally been hauled in older Canadian-flagged ships. It can also carry sand, stone, iron ore, and even bulkier commodities not typically moved by freighter.
"There could be (steel) coils, there could be finished and unfinished steel products," said O'Connor, adding that it will not replace any current Interlake vessel. "We're not cannibalizing our other business by bringing this capacity in."
The new vessel is 639 feet long, making it the shortest of the Interlake fleet. However, with a carrying capacity of 26,000 tons, it can hold much more than vessels of a similar size. Named in honor of the current president of Interlake Steamship Company, the Mark W. Barker was built in Sturgeon Bay, Wisconsin with domestic steel made from ore that was mined in Michigan and Minnesota.
Pictured Above: Interlake President Mark W. Barker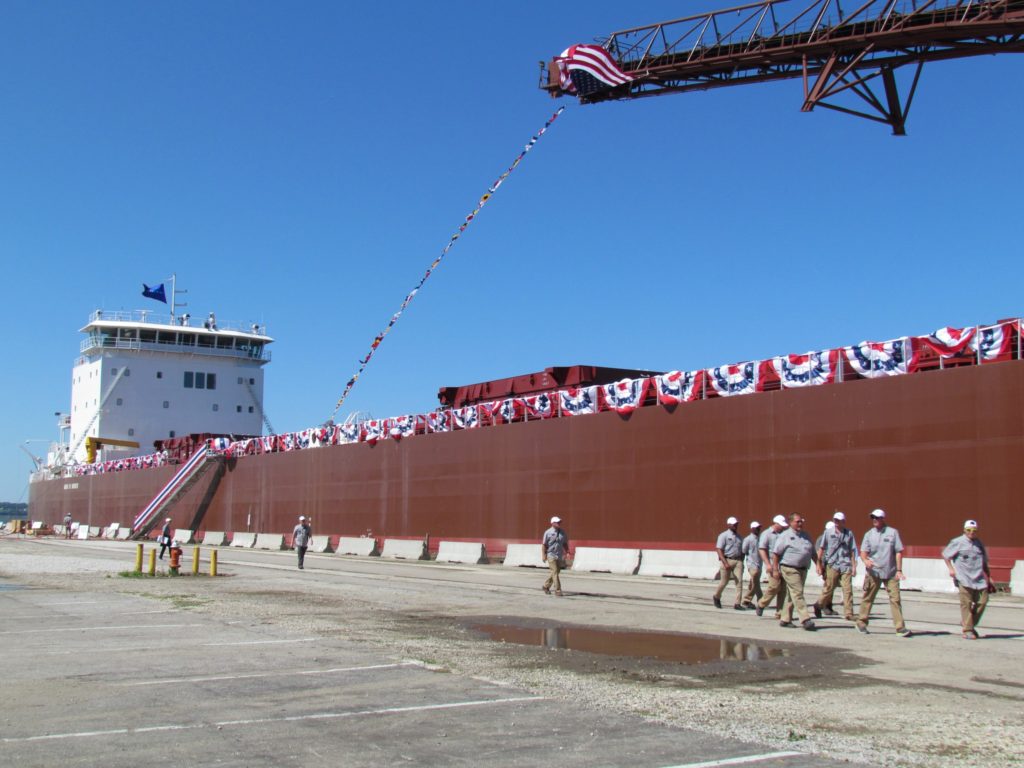 Mark W. Barker in Cleveland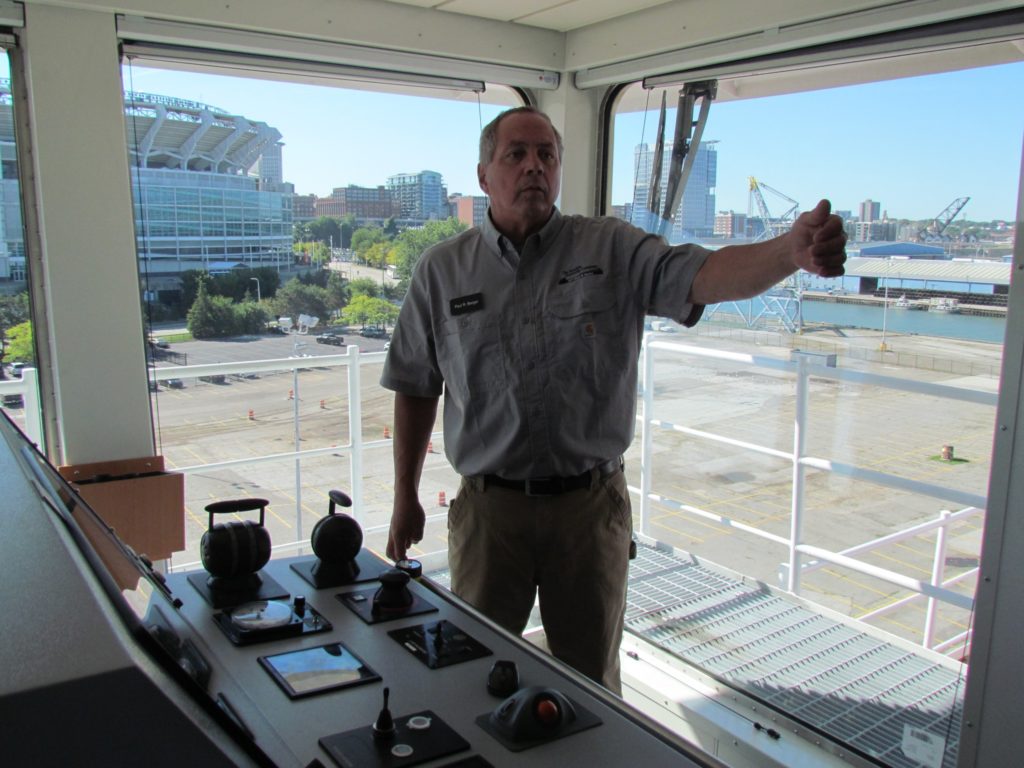 Mark W. Barker Captain Paul Burger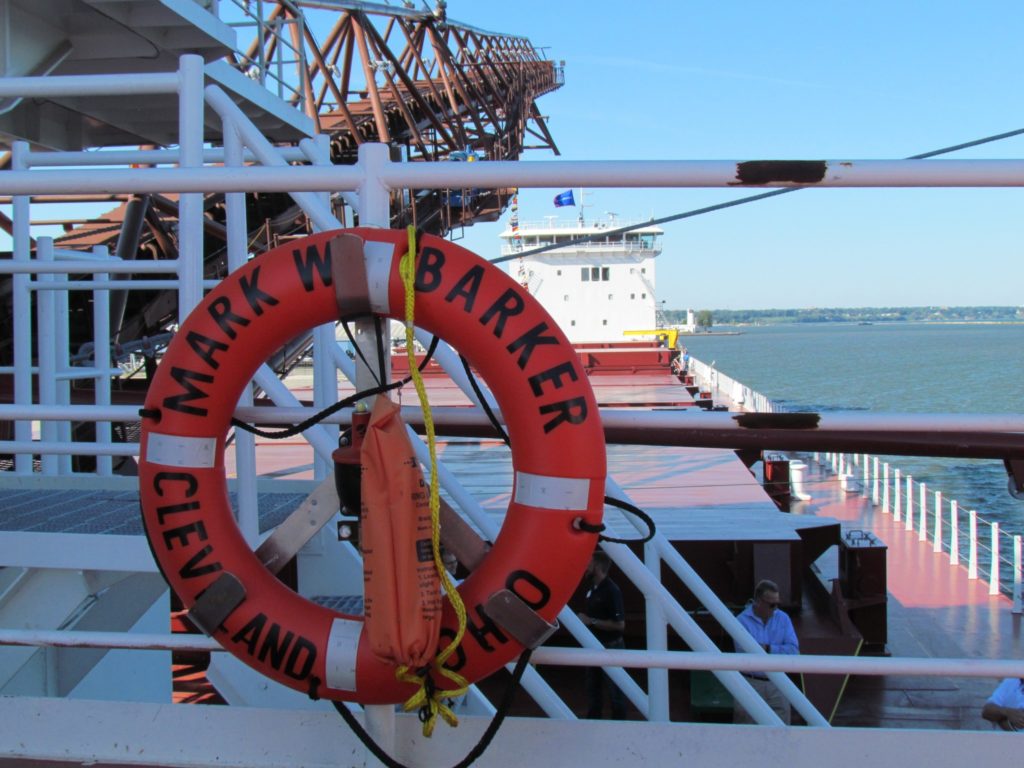 Mark W. Barker View from Bow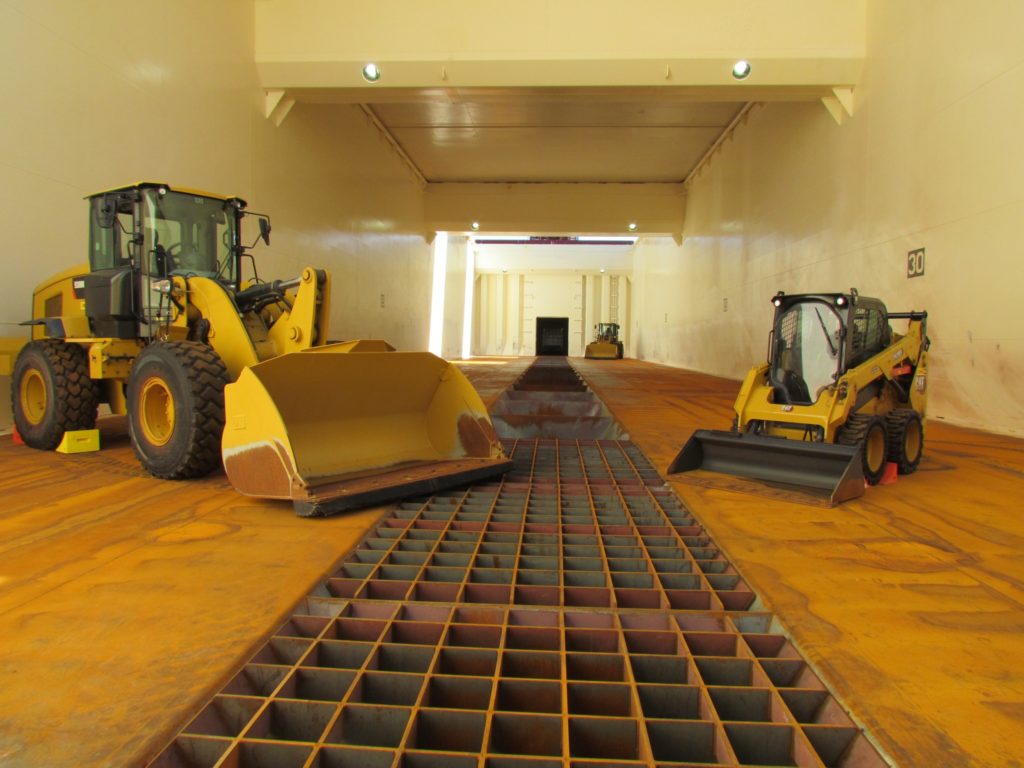 Mark W. Barker Cargo Hold