It's the 1st Furry Friday of the school year!
Meet Smudge & Shadow!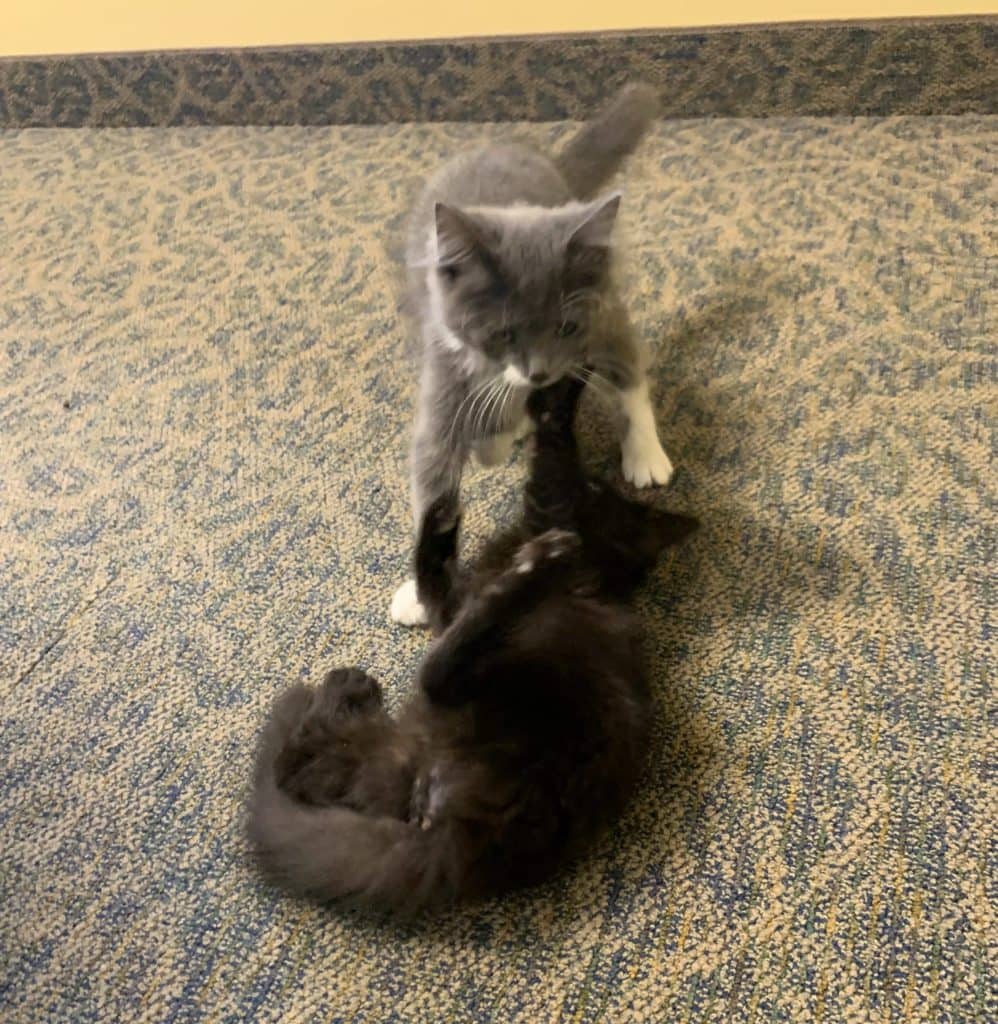 The St. Clair County Animal Control wants you to meet Smudge (black) and Shadow (gray)! They're typical 11-week-old kittens looking for a good home. These brothers pass the snuggle test, so you can count on a lot of cuddles when they're done with the zoomies. Smudge and Shadow are at the perfect age to be introduced to a household with nearly any other animals. And these siblings can remain friends for life with the Better Together promotion knocking the adoption fees down to $100 to two cats/kittens. You can see new kittens like Smudge & Shadow every Wednesday at the Animal Control!
Cat adoptions at $75 or two for $100, and dog adoptions are $120! All adoptions come with updated shots, spaying/neutering, licensing, and microchipping.
Make an appointment today! Call the St. Clair County Animal Control at (810) 984-3155 or visit them on Facebook!
Furry Friday is sponsored by the Black River Veterinary Clinic.