It's a two-for-one Furry Friday!
Meet Ruby & Pearl!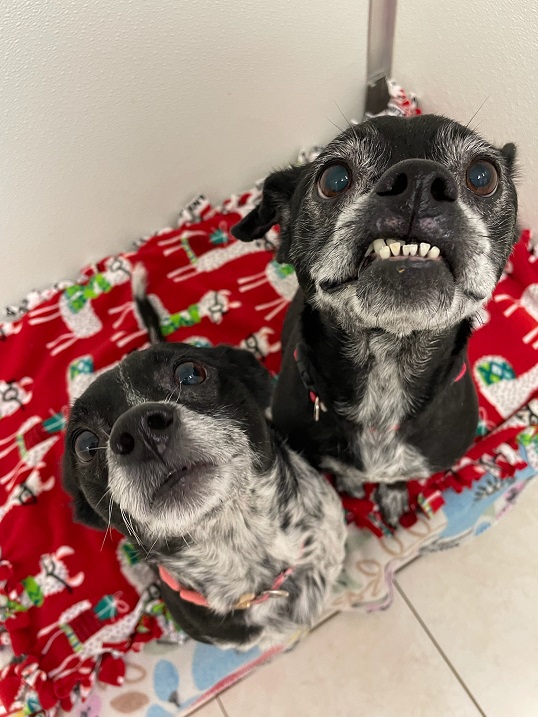 The St. Clair County Animal Control introduced us to Ruby and Pearl! This mom/daughter dynamic duo is a bonded pair of Australian Cattle Dogs and must be adopted together. They are each around 20 lbs. Ruby is about 8 years old (she has the adorable underbite) and Pearl is around 3 years old. Like most moms, Ruby usually takes the lead. But both love walks, snuggles, and being fashionistas wearing jackets out in the snow. Because Ruby and Pearl must go to the same home, the animal control is only charging a $120 adoption fee for the pair, so basically this is a two-for-one deal! Schedule a visit to meet these two cuties today!
Cat adoptions at $75 and dog adoptions are $120! All adoptions come with updated shots, spaying/neutering, licensing, and microchipping.
Volunteer, foster, or make an appointment today! Call the St. Clair County Animal Control at (810) 984-3155 or visit them on Facebook!
Furry Friday is sponsored by the Black River Veterinary Clinic.