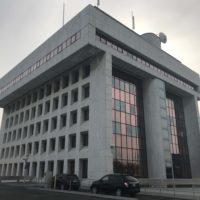 It's the first meetings of the new year for city council members in Marysville and Port Huron tonight. In Marysville, councilmembers could recommend a new on premises liquor license for the Knight Club at 11-95 Gratiot Boulevard in Marysville. Marysville City Council meets at 7pm.
Meantime in Port Huron, council will receive and file a liquor license request for The Hallway Headquarters LLC at 12-19 Military Street and welcome three new police officers. Officials are also expected to purchase two new vehicles totaling nearly $87,000 for the Police Department
A second reading and enactment of a new ordinance that changes the city's building and blight codes is also on the agenda. The proposed amendments modify non owner-occupied residential dwelling fees, changing registration fees from annual to biennial, and monitoring fees from quarterly to annually. Port Huron City Council meets at 7pm tonight.