It's an ice-covered Furry Friday!
Meet Koala!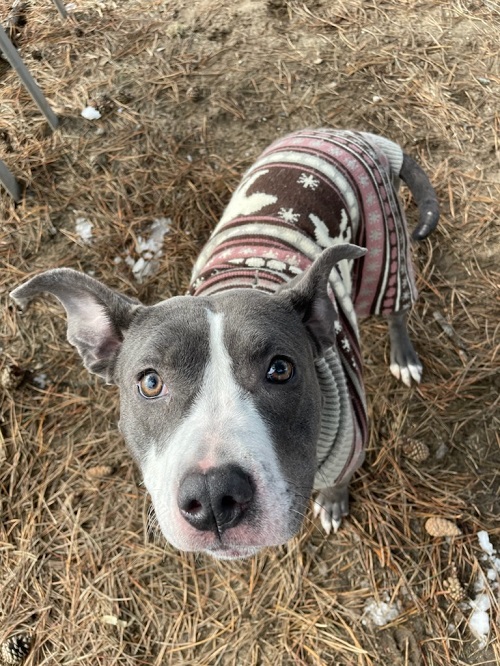 The St. Clair County Animal Control introduced us to Koala! She's a one-year-old American Bulldog/Terrier mix named "The Resident Wigglebutt" because she gets so happy meeting people! This young lady is ready to play AND snuggle, which will be nice in this cold Blue Water Area weather. Koala has just the right energy to keep up with kids and a busy home, as well as cuddle up and chill with some movies. She's been an absolute doll at the Animal Control and is waiting for her forever home! Schedule a visit to meet Koala today!
Cat adoptions at $75 and dog adoptions are $120! All adoptions come with updated shots, spaying/neutering, licensing, and microchipping.
Volunteer, foster, or make an appointment today! Call the St. Clair County Animal Control at (810) 984-3155 or visit them on Facebook!
Furry Friday is sponsored by the Black River Veterinary Clinic.