Get snowed in with Furry Friday!
Meet Diesel!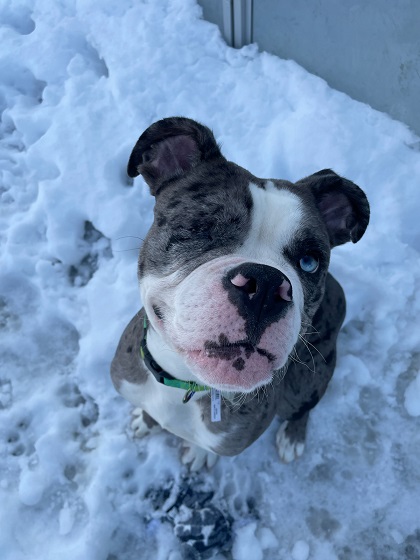 The St. Clair County Animal Control introduced us to Diesel! This handsome, happy-go-lucky, 18-month old boy loves people even though he's had a rough beginning. Diesel unfortunately lost his eye to an infection and is on anti-seizure medication, which is doing a great job of keeping seizures under control! This boy is so full of love and wants to be the center of your world. Diesel likes dogs his size or bigger; smaller dogs and cats are just a little too fun to chase. After a day of playing tug or fetch, Diesel would love to snuggle in on the couch and watch tv. Schedule a visit to meet Diesel today!
* This is a Special Medical Foster/Adopter situation!*
Cat adoptions at $75 and dog adoptions are $120! All adoptions come with updated shots, spaying/neutering, licensing, and microchipping.
Volunteer, foster, or make an appointment today! Call the St. Clair County Animal Control at (810) 984-3155 or visit them on Facebook!
Furry Friday is sponsored by the Black River Veterinary Clinic.