It's the Furry Friday before the rain!
Meet Biggs!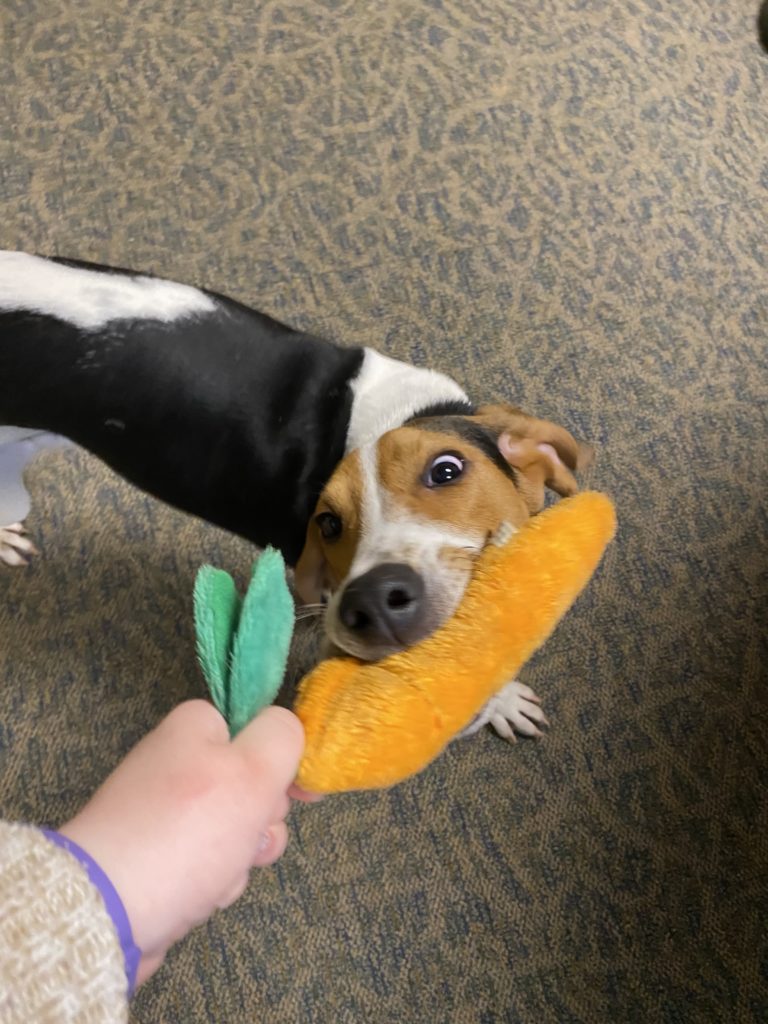 The St. Clair County Animal Control introduced us to Biggs! He's a Treeing Walker Coon Hound which is already a high-energy breed, but at just six-months old Biggs bounces off the walls! He'll do his best to split his attention between jumping around for pets and playing with squeaker toys. Keep in mind that Biggs is at a very trainable age, so with time and patience we know he'll be a great dog for a family with a big yard that likes to go out on adventures! Schedule a visit to meet Biggs at the Animal Control today!
Cat adoptions are $75 and dog adoptions are now just $50 due to being at near capacity! All adoptions come with updated shots, spaying/neutering, licensing, and microchipping.
Make an appointment today! Call the St. Clair County Animal Control at (810) 984-3155 or visit them on Facebook!
Furry Friday is sponsored by the Black River Veterinary Clinic.