It's another Furry Friday!
Meet  Sasha!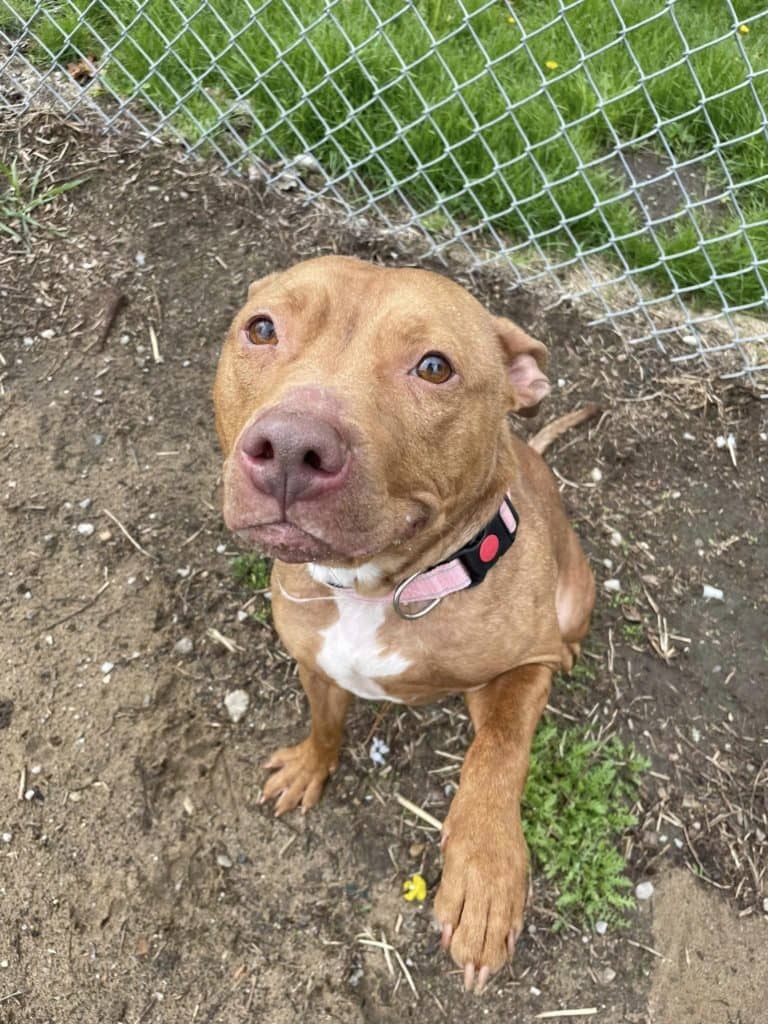 The St. Clair County Animal Control introduced us to Sasha! She's a four-year-old Pitbull Terrier and this sweetheart is just looking for some cuddles! Sasha is ready to have a family that will support her! She's is very easygoing and just wants to spend her day snuggling with her family and while also having quick bursts of energy for playtime!
Sasha loves when people just pet her and spend time with her. She just wants to spread the love because she hates seeing her favorite people be upset! Schedule a visit to meet Sasha at the Animal Control today!
EMPTY THE SHELTERS IS CLOSE AT HAND! That drops adoption fees for cats and dogs down to just $25! All adoptions come with updated shots, spaying/neutering, licensing, and microchipping.
Make an appointment today! Call the St. Clair County Animal Control at (810) 984-3155 or visit them on Facebook!
Furry Friday is sponsored by the Black River Veterinary Clinic.