Meet Jackson!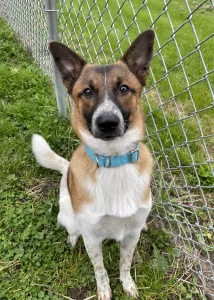 This sweet boy is 2 years old, super playful, and an extremely fast learner! He likes most dogs and has enjoyed the kids he has met. Jackson loves to snuggle as much as he loves to run!
Dog Adoptions are $120, Cat Adoptions are $25 for a short time! All adoptions include all age appropriate vaccinations, tests, microchip, spay/neuter, PLUS a free one-year license for dogs!
St. Clair County Animal Control is open Monday-Friday 10am-3:30pm for adoptions.