Every Wednesday at 7:45 am, Conrad & Kacie will try something new! If you want Conrad & Kacie to try something weird YOU like then click on the post below and comment your wonky combo!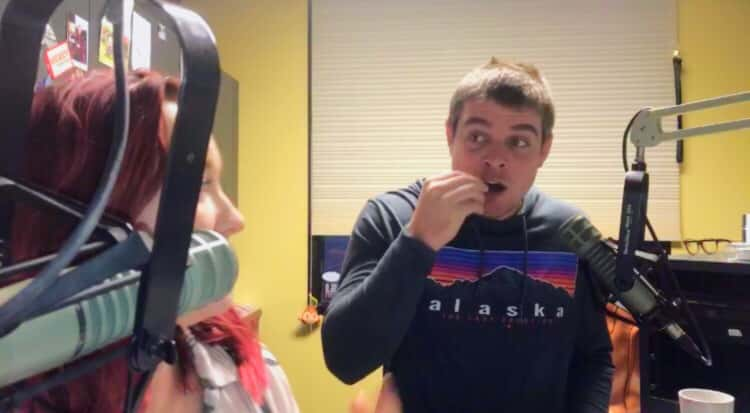 Today, Conrad & Kacie are down one brave soul, so Kacie got help from Matt Markham on QCountry107. Together, they tried the idea from Cassie Cope of pickles dipped in caramel sauce! Find out how it went by watching the video below! Send in a submission by clicking HERE.
Watch the Live Trial!
Time for Edible Bravery! Caramel dipped pickles thanks to Cassie Cope in Port Huron!

Posted by 96.9 WBTI on Wednesday, December 26, 2018