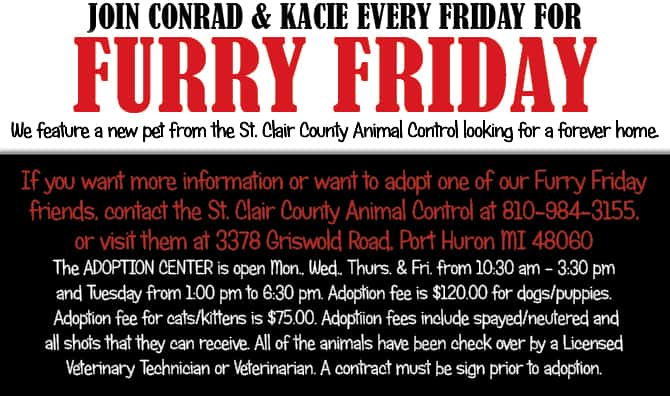 This week, we got to meet Bonnie! A Spaniel/Pointer mix, five years-old. Super soft coat, loving personality. Not super into playing with toys, but all about the cuddles and lovin'. She is what is deemed as a "companion" dog, and would make a great addition to a mellow household!
*The animal control is in need of a vacuum! They accept donations during their normal adoption hours*
Go adopt from the St Clair County Sheriff's Animal Control today by clicking HERE, thanks to Jones Equipment Rental Sales and Service!
Watch the Video!