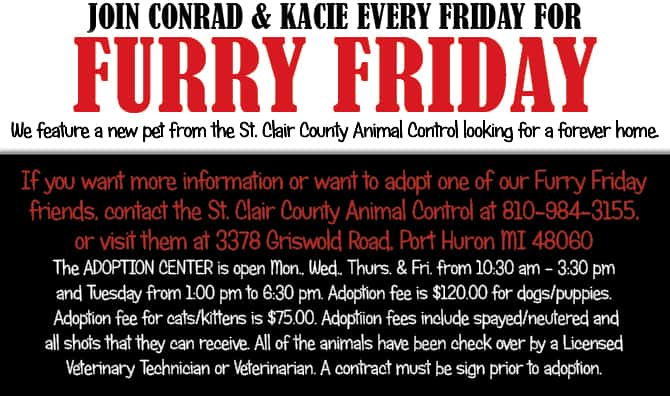 This week, we had Kibble, a two-year-old Terrier Mix. A stray from Marysville, she is the sweetest little girl in the world! Pretty sure we taught her how to sit while in the studio, so she is very teachable! So go out and meet her, and make your home his forever home!
*The animal control is in need of a vacuum! They accept donations during their normal adoption hours*
Go adopt from the St Clair County Sheriff's Animal Control today by clicking HERE, thanks to Jones Equipment Rental Sales and Service!
Watch the Video!