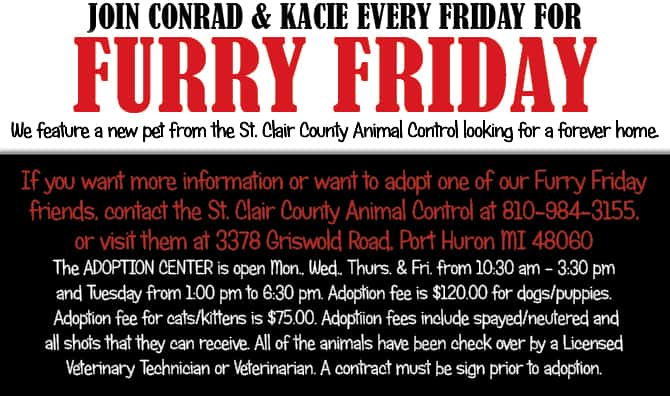 This week, we had Rinny, a ten-year old Chihuahua/Jack Russel mix. This senior dog is in need of a calm household, where she can relax and just be loved. She's great with other dogs, a little on the shy side, but when she warms up to you she's super affectionate. So adopt him, and make your home his forever home!
*The animal control is in need of a vacuum! They accept donations during their normal adoption hours*
Go adopt from the St Clair County Sheriff's Animal Control today by clicking HERE, thanks to Jones Equipment Rental Sales and Service!
Watch the Video!