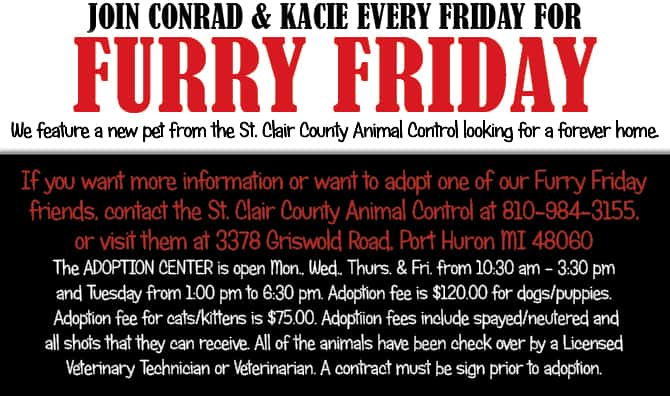 This week, we got the opportunity to meet "Benson" the Bunny. This little guy was rescued from some terrible circumstances. We aren't sure what his breed or age is, could be either a small breed or a juvenile. Regardless, this little guy loves to snuggle and has the sweetest temperament. He needs a forever home, could it be yours?
*The animal control is in need of a vacuum! They accept donations during their normal adoption hours*
Go adopt from the St Clair County Sheriff's Animal Control today by clicking HERE, thanks to Jones Equipment Rental Sales and Service!
Watch the Video!