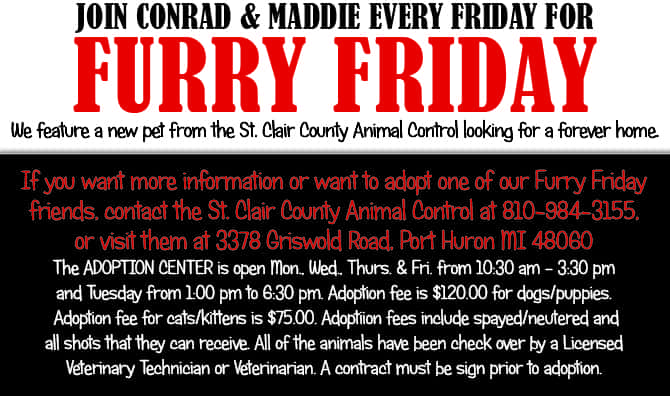 This week, we got the opportunity to meet Patty, a three-year old Pit Bull mix. She has been in the shelter for 248 days, and is in desperate need for a home. Super loving, and full of energy. She needs a forever home, could it be yours?
*The animal control is in need of a vacuum! They accept donations during their normal adoption hours*
Go adopt from the St Clair County Sheriff's Animal Control today by clicking HERE, thanks to Jones Equipment Rental Sales and Service!
Watch the Video!