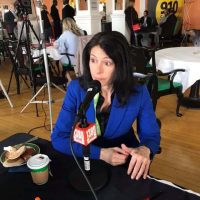 Michigan Attorney General Dana Nessel says she's hired an outside law firm to go after manufacturers of a chemical shown to have contaminated drinking water and can
cause health problems. 17 defendants from 3M to DuPont will be among the targets as Michigan will seek financial damages for PFAS contamination. The chemical was used
in a range of products from nonstick cookware to fire retardants to water proofing sprays. The chemical has been discovered in municipal water supplies and private drinking water wells throughout Michigan.